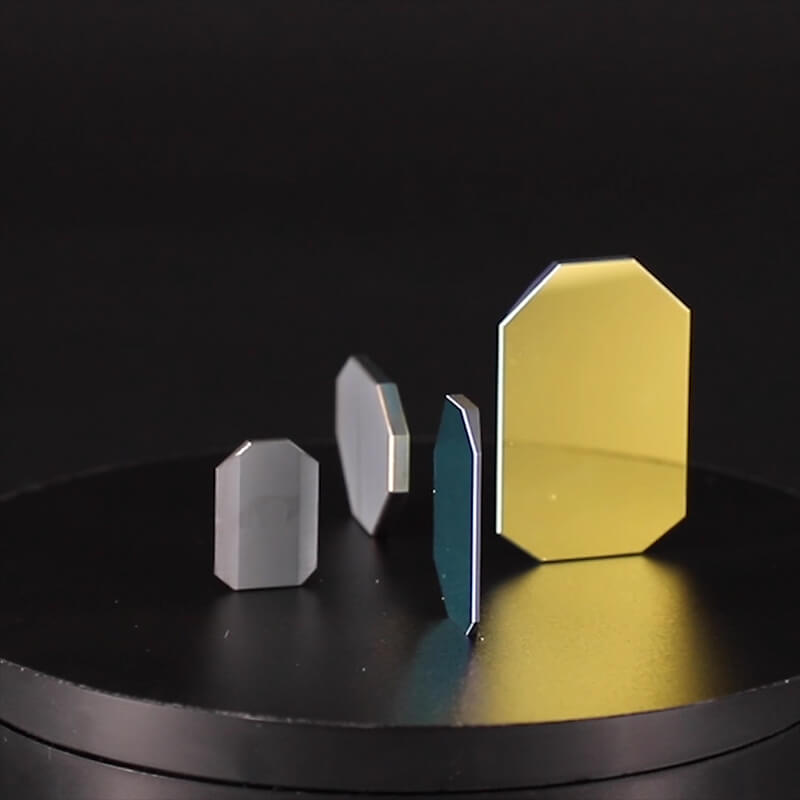 Laser Galvo scanning mirror
product description
The Galvo scanning system, also known as a galvanometer, follows the planning approach of a galvanometer, with the lens replacing the needle and the probe signal replaced by a computer-controlled -5V-5V or -10V-+10V DC signal to complete the intended action. Whether the scanning laser system is used for marking, engraving, or micro-catheter drilling, they all rely on the oscillator to accurately position the laser beam.
Product Advantage :
We can provide X/Y oscillators with BK7, fused silica and single crystal silicon substrate, typical spot size 8/10/12/15/20/30 and customized products. The wavelengths cover 248nm, 355nm, 532nm, 750nm, 1064nm, 1550nm, 2940nm and 10.6um; the products are precision machined bare wafers and are mostly coated. Typical processing requirements are 40-20, PV<1/4L, tolerance of +/-0.02mm, consistent size models, and no bright wire outsourcing.
Product Parameters :
Typical Products
BK7, 532NN, Plated X/Y
UVFS, 1064NM, Plated X/Y
SI, 10.6um, Coated, X/Y
Si, uncoated, with wings
SI, leaf shaped lens
IN STOCK
Input beam diameter (mm)

Dimension(LxWxT,mm)

Remark

8

18x13x1.2

Material:Gold coated silicon or optical glass with dielectric coating

The scanning mirror is light weight rectangular total reflection mirror that used for high speed two-axis laser scanning system. which maintains reflectivity up to 99.7% or more at the angle of incidence ±25 degree, so it can withstand the laser power 200W or above. With its scientific design of shape and size, and its reliable quality, it is now widely applicable in two-axis laser scanning system, such as laser marking and stage lighting system. Customized size can be fabricated according to customer's drawings and samples, pls inquire with us if you are in need

8

22x15x1.2

10

20x15x1.2

10

27.5x17x1.2

10

20.3×13.7×1.5

10

24.4×17.8×1.5

12

21×16.8×2

12

30x19x2

12

21x16x2

12

32x19x2

15

27x19x2

15

37x22x2

16

28x20x2

16

39x23x2
Looking forward to providing you with satisfactory
products and services.