Infrared Sensor(Single Channel Pyroelectric Detector) S01-V A1
product description
The pyroelectric infrared sensor is an infrared sensor that uses the pyroelectric effect of ferroelectric ceramic and can detect temperature changes. The slight infrared rays emitted from the human body can also be detected sharply.
Thermopile, on the other hand, is a thermal infrared sensor that generates a thermoelectromotive force according to the amount of incident energy when it receives infrared radiation emitted from an object, and can detect the absolute amount of energy (temperature).
Applications :
The S01-C A0 flame detector is based on the pyroelectric effect
of LiTaO3 single crystal, combined with ultra-low noise current
amplifier circuit and sapphire substrate narrow band filter. The
detector have good anti-interference ability and high sensitivity
at the same time.This type of detector can be used in long
distance flame detection.
Product Parameters :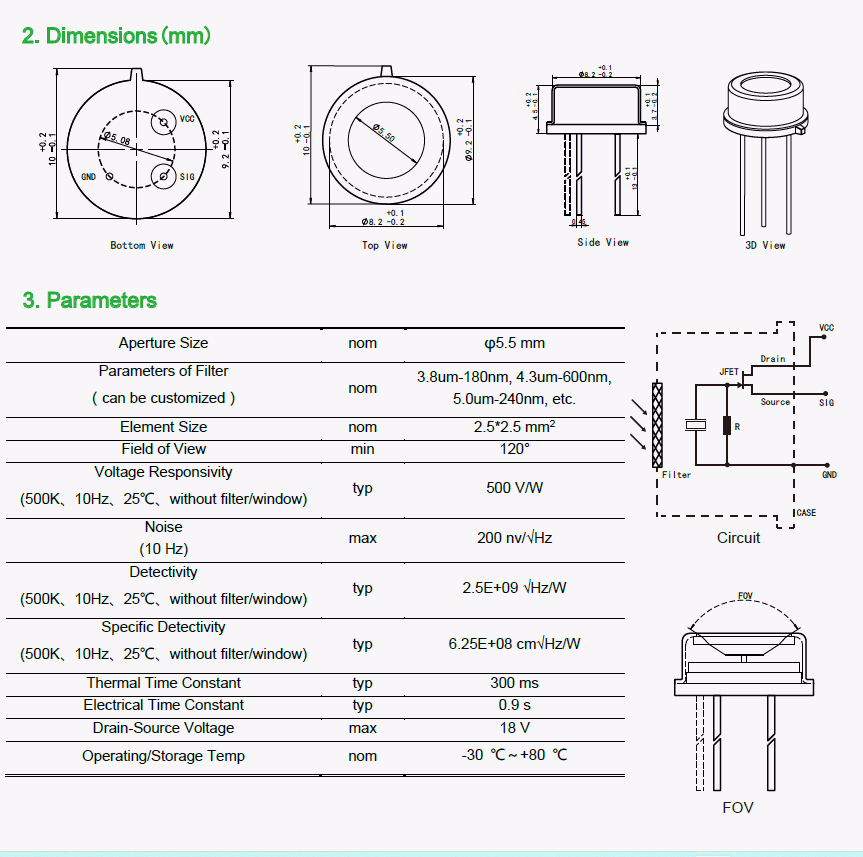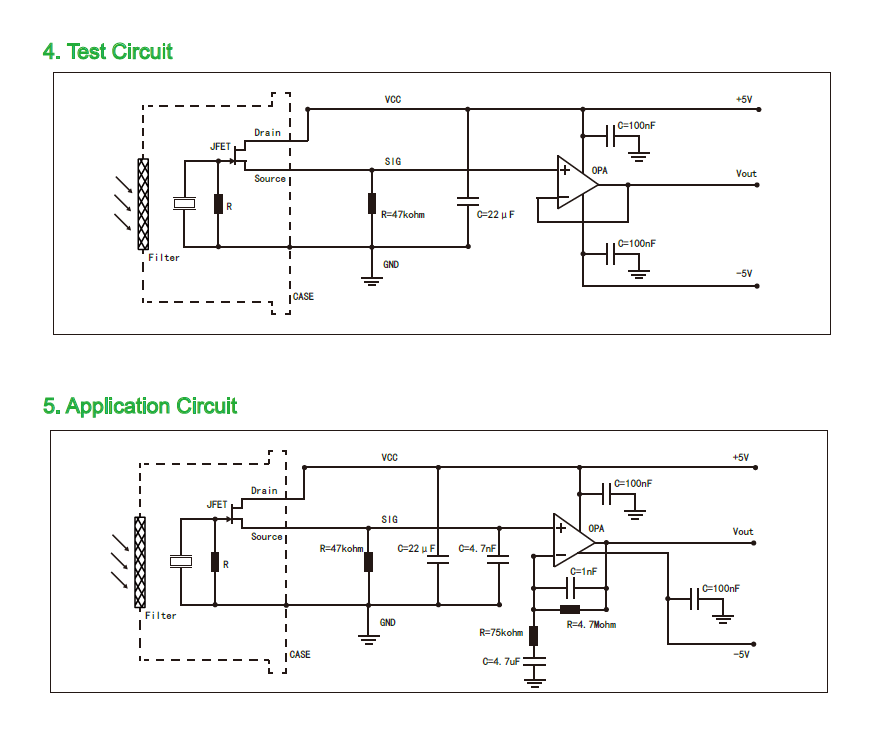 Looking forward to providing you with satisfactory
products and services.