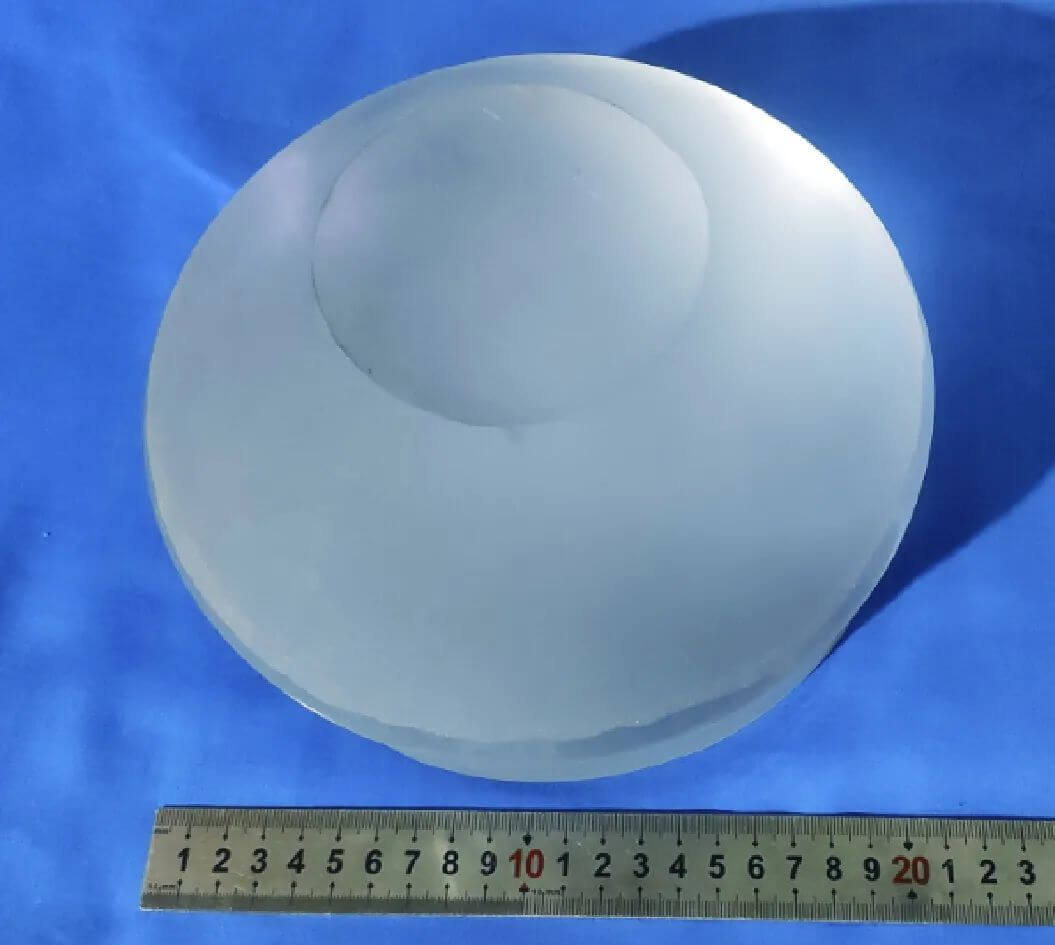 Large size Calcium Fluoride
product description
Calcium fluoride is used for the development or bulk requirements of polycrystalline materials over 150 mm and single crystals over 120 mm.
These products are mostly used in astronomical observation, high-altitude imaging, satellite communications, public safety and high-energy laser transmission.
They require high stress and uniformity in the material itself, as well as high precision in the processing of the material, and are mostly recommended for CNC or DTM processing.
If openings and special shapes are involved, it is recommended to provide requirements for material stress.
Applications :
D250 Monocrystalline
D300 Polycrystalline
D150mm Open Sphere Blank
D180 Reflector Ring
Dome
Product Advantage :
Processing capacity: 40-20; 1/4L
Plating capacity: increased permeability
Hole opening capacity: hole accuracy +, – 0.1 mm
Delivery capacity: 6″ single crystal, 50 pieces per month
Product Parameters :
To what level can calcium fluoride single crystals of D120 be processed?
ICC standard capacity: 40-20; PV<1/4L
Is it possible to open holes in D170MM calcium fluoride?
As a reflective element in a foldback system, ICC's unique CNC equipment allows precise control of the holes.
Can polycrystalline be used for D250MM and above?
From a growth point of view, as long as the lattice arrangement is within +/5 degrees, it can be used as a single crystal. However, the material requires low thermal stress, while the temperature change must be controlled during the processing of the overlength, and the polishing process must also be strictly controlled by the size of the grit, otherwise there will be dawns, polishing is not bright, opaque, aperture control, and extreme cases of blow-up.
Looking forward to providing you with satisfactory
products and services.