ICC has long been committed to the growth and processing of fluoride optical crystals and the performance research of related components.In 2020, the growth process bottleneck of calcium fluoride crystal was broken through, and the Bridgman method was used to realize the growth of 8-inch <111>and<100> crystal to single crystal of calcium fluoride.
Calcium fluoride (CaF2) crystal is a kind of excellent optical material.
In this investigation, an 8-inch(20.32 cm) CaF2 single crystal was grown by the Bridgman method.
The crystal has complete appearance and no macroscopic defects such as cracking and scattering.
After orientational cutting, a transparent cylindrical crystal blank with diameter of 40 mm×6 mm was obtained, the blank sample was annealed twice and then polished to obtain the final sample.
The ultraviolet-visible-near infrared transmittance, optical homogeneity, and average stress birefringence were measured.
The results show that the transmittance at 200 nm reaches 90%.
The average stress birefringence is less than 0.5 nm/cm. The optical homogeneity reaches 2.63×10-6.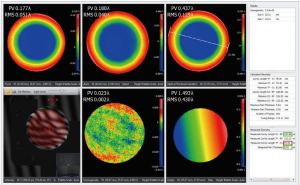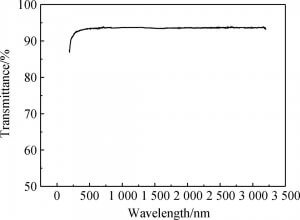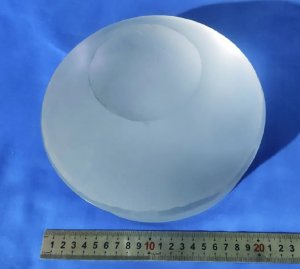 Scan the QR code to download the full text.