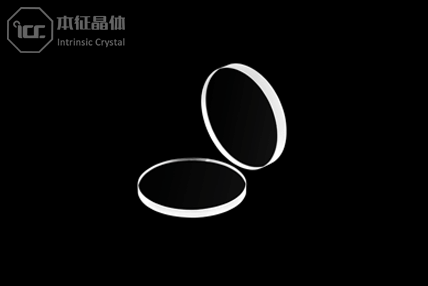 Witness samples
product description
Witness samples
Witness samples allow testing without handling the actual part, to ensure the coating process is accurate before moving forward with the optical component. And after coating, the witness samples are often used to measure reflectivity, transmission, and polarization, as well as humidity, temperature, durability, and salt fog tests. The witness material is should be the same as the substrate material and is almost always the industry standard of roughly 1" (25 mm/25.4mm) in diameter  to accommodate the size of standard spectrophotometers tooling .
Product Advantage :
ICC have more than 15 years experiences to deal with more than 150 kinds of material including optical glass and crystal like bk7, quartz, pyrex, silicon, caf2, baf2, mgf2, germanium, lif, fused silica, sapphire, IRG26, KBR, etc. Usually we have some stocks to support the coating company urgent requirement, and if no stocks, the delivery time will be 1-4 weeks and quantity is 1-500pcs.
Another important note is that we'd like to invite to your attention to the different surface preparation, mainly surface quality and surface figure. As you see, higher parameter need higher price, but it do be have correct reason to need the difference, that is the s/d and power will be changed after coating, and the designer need to know whether the change will effect the imaging or application. Therefore, you will see the different parameters from different supplier.
Product Parameters :
| | |
| --- | --- |
| Specfications | Measurements |
| Diameter | 25/25.4mm |
| Thickness | 1-2.0mm |
| Thickness Tolerance | ± 0.15mm |
| Cosmetics | 80-50 to 20-10 |
| Surface Roughness | Ra: 1-10NM |
| Clear Aperture |  ≥95% |
Looking forward to providing you with satisfactory
products and services.